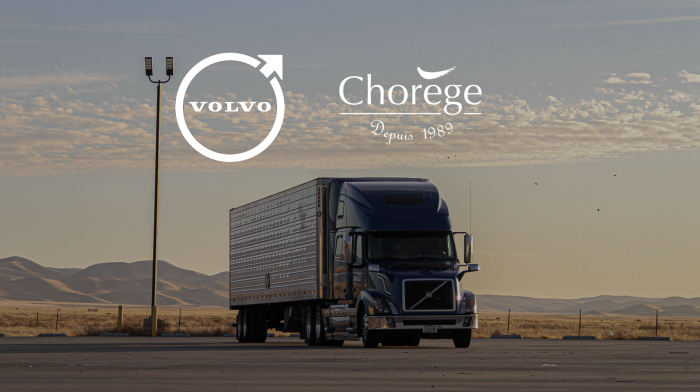 Chorège Crisis Unit Solution : RizHome @ volvo 
In the current environment, companies are suffering from shortages in multi-site, multi-business, multi-level supply.​​
The Volvo Group reached out to Chorege mid 2021 to support them with the Electronic Component Crisis.​
Chorege immediately dedicated a skilled team prepared to go through unpredictable environment with its SupplyChain crisis unit solution : rizHome™.​​
Chorege states that :​
Volvo teams were in the middle of a semiconductor crisis 

and were trying to get their parts in the context of worldwide shortages ; 

the lead times announced exceeded 70 weeks.

​

Information is everywhere, both internally (procurement, purchasing, logistic, etc.) and externally (tier 1, tier 2, brokers, etc.) ; 

​

300 people each hold a piece of information. 

​

There are loads of meetings, the data needs to be checked constantly with the feeling of never really being sure that it is correct. 

Reports are just a sum of 'maybe'. Each supplier then decides in the dark, often too late and wondering what will be the next hour's 

urgency. 

​

90% of the time is wasted looking for information, the remaining 10% to decide subjectively.

​
​
Volvo says : "Our teams are exhausted and we have lost control of our supply chain"​
​Chorege upgraded Volvo's organization with its Crisis Unit Solution to :​
Bring a 

clear representation 

of the Information Flow

​

Reinforce the system and give the 

ability to handle the crisis

​

Control the 

main KPI

 of Volvo's ecosystem

​
What results after 1 year ?
After 1 year of methods brought by Chorege, the information is more reliable and crisis management is no longer dependent on individuals. The deployed solution drives the performance, regardless of the people :​
The information is qualified and gathered in one place, all interlocutors (logistic, purchasing, procurement, etc.) share and 

consolidate as a team the same image, composed of internal but also external elements (spot buy, ERP extracts, tier 1, tier 2 ,

brokers…)

​

Meetings are efficient, organized and coordinated because cognitive vision saves time. Reporting is immediate.

​

Every material controller play to simulate the levers, then choose the best solution to save time and expenses

​
​
Results :​
More and more parts under control (perimeter x2),​
With better efficiency and higher results (shortages /3, coverage x2),​
With less energy (teams /2) and reduced broker expenses (average $ /2)​
​
Volvo says : "10% of the time is now devoted to measuring the situation, and 90% to choose which solution to activate to solve each shortage risk"​
"When I announce a situation, I am sure of myself, I am serene, and I know the information shared is the right one. I have more credibility".​
​